HOW TO EARN BY DOMAIN
WHAT IS DOMAIN
The domain is the name of the website and part of the address of the website, in simple words, it's the name of your house which you owned along with street name complete the address for example in https://www.google.com, google.com is the domain
As in address of your home contains house no. street name city name to locate easily similarly on the internet address or a URL of your website have
The protocol is http:// or https://
The second part is the domain
The third is the domain extension which are .com, .org, .in, .net, .gov, .co, .us
WHY DOMAIN IS IMPORTANT
As I said it's the name of the home if it's owned you can live comfortably stay lifelong without shifting but if you are on rent or staying somewhere for free chances to migrate and is disturbing similarly if you purchase the domain, you can manage your website lifelong

Just imagine if your home name is typical to remember it will cause difficulty to search for your guest similarly if the domain is easy to remember & match with the topic of your website it will be easy for the viewers to search hence a catchy name of the domain enhance traffic to your website result more money.
HOW TO EARN FROM DOMAIN
Looking at the importance of the domain everyone is interested to buy a suitable domain for his/her website makes the seller on the upper hand to sell at his/her own cost, it's totally a business to buy a domain at low cost & hold it till the customer who needs it. That customer who is keen to purchase that domain will pay you more.
Many people are making money by buying a domain at less than $10 & selling at 100 -200 $
Now the question arises where to buy & sell
Looking to the needs few market place has been developed like Sedo, Flippa, GoDaddy, NameCheap where you can buy, sell, get an appraisal ( real value) of your domain, participate in the auction to get the domain in a low rate.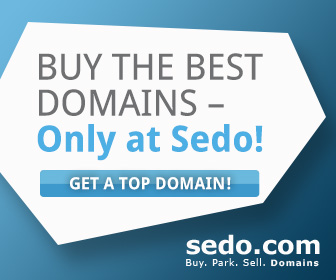 I recommend Sedo reason for it's the leading market place from last 19+ years, provide broker to handle the negotiations for you, secure purchase with a simple, quick & safe method of payment through Sedo


CONCLUSION
Markets are always governed by demand & supply formula, as recently boom on the internet & building of websites is on the fast track hence the demand for the domain is on-demand, utilise it to establish your online business.