WHAT BLOGGING MEANS?
Blogging is written & visual information sharing on the web on a platform own by you or on another platform that facilitates you to share content.
Blogging is not just writing great content but far more than that.
It's the platform to answer queries. It's the media to solve the problem of your viewers by sharing your knowledge on a particular subject, It's to develop trust & faith in you from the spectators. It's to one of the media to generate sales.
WHY DO BLOGGING?
Every person is expertise in his/her field, it is better to share your knowledge, pieces of information you have for the benefit of others as well as it provides you with the chance to earn through your platform.
You might say you are not experts in any field, here I will say you might have some thoughts which you want to share with others, you might have some good or bad experiences of your life it's better to share.
WHAT ARE THE BENEFITS OF BLOGGING
In harsh words, I will say a blog is the display window your shop or a business where you display information, in turn, you sell particular items, you advertise certain products, you motivate your viewers to buy a product or service and this & many other ways you get benefits from your blog.
WHAT IS REQUIRED FOR BLOGGING
1 Your mindset for blogging-- if you are not prepared to create a blog nobody can force you for blogging.
2 Computer/Laptop/Smartphone with an internet connection
3 A hosting platform on which your blog files are saved and run on the internet.
It is advisable choosing Blue Host, it's the best, fastest, reliable, supportive as well as economical at just $3.95 or Rs 280/- (app.) per month not more than your misc expenses.
You will also get a free Domain and free WordPress installation for writing and publishing your blog.
You can create your blog in just a few minutes.
Still, you need to know more in detail.
Here I'm trying to put a to-do list as a blogger which is helpful to increase traffic(without viewers your blog is like a diamond in a storeroom) hence enhance earning(without earning it is a waste of time).
How to start a blog?
To start a blog you have to prepare, plan and have to do certain researches to create a successful blog.
3 phases are there to start a blog
1Phase - BEFORE STARTING BLOGGING
Before creating your blog I will advise for the following preparation
1 BLOG POST TITLE:
Any catchy title which attracts viewers related to the contents is a first success to drive readers to your post.
Your blog's attractive name, which is easy to remember and have search volume on Google or any other search engine, is the first step for generating traffic to your blog.
The heading of a blog post is equally important to get the attention of viewers.
You can generate your title at
2 CONTENT IDEA TOOLS
As you are about to start a blog you need to mix your knowledge along with people choices.
What the viewers want to know?
You should try to give an appropriate solution for the viewer's problem.
To know what the viewers are searching to get the ideas for your content the following are the best tools.
Quora

is the best site to get an idea of what most people want to know
Google trends

help to know the trending contents
3 DESKTOP EDITOR
While reading if your viewer gets irritated due to spelling mistakes and language he will immediately leave your site and will never return to your site.
Hence it's advisable to use correct language without any mistakes for which you require a desktop editor.
It's correct your grammatical mistakes and helps you to write bold & clear.
The following are some of the desktop editors.
4 BLOG READING & CONTENT DISCOVERY
Read more blogs to discover the content and what your competitors are writing, how they are writing, what topics they have used in their blogs.
Pocket

is one of the libraries of world-class Blogs including mine-- hahaha
5 NOTE-TAKING TOOLS
While reading or doing something an idea click in your brain note down immediately on
you can also have fun, plan, organize on the above tools
6 DESKTOP IMAGE EDITING/VIDEO RECORDING TOOLS
To make a blog attractive/informative we need to insert images/videos.
The following are a few of the tools for editing images and videos.
Loom & Snagit are screens & video recorder software, it can also be used in vlogging( video for Youtube to share your experience)
Canva, Pixir, Picmonkey are some of the image editors
Picfont

is good to add text in the pic.
Use the right size(600 x 335 pixel) of an image to avoid more loading time of the blog. Resize on Simple Image Resizer
7 KEYWORDS RESEARCH TOOLS
Keywords are one of the most important factors to generate traffic from search engines.
Keywords are the group of words that is used by the searcher on search engines to know something, to get the answer to their queries.
Research for the keywords to use in your blog which will facilitate search engines to discover your blog for high ranking from millions of other blogs.
Find out the exact keywords which have high search volume and low keyword difficulty.
If more blogger is using the same keywords then it's difficult to rank high for that particular keywords due to a lot of competition.
Keep one or two long-tail keywords to optimize search.
Suppose you select the keyword "shoes", make it specific as "men's shoe", more specific "comfortable men's shoes", again you can make a long-tail keyword as "comfortable men's shoes with a broad front", this will provide search engines to lead to your Blog.
Although the volume may be low you can rank higher for this particular keyword.
Affiliate marketing is one of the best sources
to earn money from your blog.
It's promoting certain products on your blog by placing advertising banners on your blog or writing a review of a product.
Before applying do the research of fast selling products, trends, related to your topic of Blog & directly apply on the company site.
You can also apply on an Affiliate Market place which provides many companies to promote as well as Account Manager to take care of all approved products in one place.
The following are the best marketplaces for affiliates.

Click Bank
Share A Sale
Impact Radius
Commission Junction
JVZoo
Amazon
cuelinks
eBay

Read more
HOW TO MAKE MONEY BY AFFILIATE MARKETING
AFFILIATE MARKETING TOOLS TO GENERATE LEADS
9 GET DOMAIN & HOSTING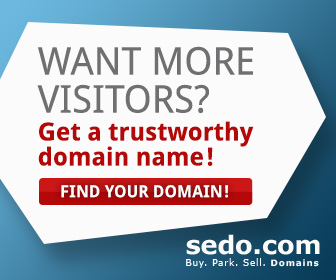 .
The Domain
is the part of the address of the site & Hosting is the technical service provided by the technical companies, many companies are providing free Domain along with Hosting.
Know more about hosting & domain in my Blog
PATH FOR ONLINE MARKETING
Lots of hosting service provider sites are offering their services. You have to choose wisely. Hosting which is reliable, fast, provide 24/7 support services as well economical.
The following are a few of the renowned hosting service providers.
Hostgator
Bluehost
Inmotion Hosting
Website.com
Incomeway.com
Hostinger
Three for one Hosting
Globe Host
Weebly
MILES WEB
You may select any that suit your budget. I suggest Blue Host since it's reliable, fast & economical just $2.95/mo Or Rs 210/mo.app. Blue Host also provides free Domain.
10 INSTALLATION & CUSTOMIZE
Although almost all Hosting services provide software to blog
If it's not provided you have to install the software.
WordPress is the best software to blog, after installation, select a theme best for your topic and loading time.
You can also customize it by changing the layout, colour font size ---to make it a fantastic creation
You can also make a free blog although it's not advisable if you really want to make blogging a profession.
2 Phase- DURING BLOGGING
After preparation for a blog, you required certain things while blogging.
1 CHOOSE THE RIGHT PLACE
The peaceful atmosphere and comfortable place help you to concentrate & creating wonderful & unique content.
Content should be at least more than 2000 words using keywords helpful for search engine optimization.
Although everyone has their own style of functioning.


2 IMAGES FOR THE BLOG
Images related to blog content give a powerful & attractive impact on the Blog & also avoid the stress of continuous reading.
Since the Blog is a commercial site hence always use Royalty free images to avoid any legal problems in the future.
You can get royalty-free stock images from
Shutterstock
Although it is always better to use photographs clicked by you to give a uniqueness & it's your own property.
After adding an image on the blog please do add the properties of an image which includes image title text & alt text. in alt text write a short description of the image including keywords for SEO.
3 AFFILIATE MARKETING TOOLS
Blogger earns by monetizing the blog, know more in
HOW TO MONETIZE BLOG
Monetize with Magenet having an Anti-Fraud system, earn by placing contextual ads on site.
Affiliate marketing is one of the main sources of income. tools for affiliate marketing are links, banners, copy& use in your blog
Although pop-ups are annoying but helpful to get the subscription with the email address for email marketing.
Canva is one of the sites to design pop-ups, PropellerAds helps to develop pop-ups network as well earn by push notification, install as a widget, HTML code in between the content
3 Phase- AFTER BLOGGING
1 SUBMIT
After publishing your blog, the main job is to submit it to search engines said for SEO( search engine optimization)
These are a few tips.
Sign up

to the search engines. Although more than 140 search engines worldwide, the main traffic comes from Google, Bing, Yahoo, Yandex, AOL, & Duckduckgo.
Submit URL

( address of the site) to search engines like Google, Bing, Yahoo, Yandex, to ease in searches, it is like inviting someone to your home with the proper address to avoid a hassle in searching.
Submitting URLs of your blog pages helps search engines to crawl through your site, the first process of search engines to scan & collect details like title, image, keywords, linked sites.
Google search console -- for Google
Google Analytics-- for getting reports of traffic to Blog
Bing Webmaster Tools-- for Bing
You can also submit for all search engines at EntireWeb
Submit Sitemaps
It is like sending the map to a friend to search engines & verify, you can generate sitemaps at
XML sitemap generator
As Google shares around 73% in searches as compared to 8% of Bing. submit on Google should be on priority.
On Google search console you can submit as https://(your site domain)/sitemap.xml
Request Indexing
On the Google search console, left side menu you will find URL inspection, do an inspection of page URL, it will provide the result about crawling & indexing. If not indexed, indexing request is the second process of the search engines, in easy words arranging files in a cabinet with marking on it.
This, along with other factors, will decide your site's ranking, the third process of search engines.
SmallSEOTools.com
provide all tools to check, analyze & act to improve
Link Management for quality backlink & SEO service
Semrush is one of the best SEO & digital marketing tools
you can also check the ranking of the site on Alexa, Uber Suggest, Websitereport.net, Moz...
KNOW MORE
WHAT IS MOBILE-FIRST INDEXING?
HOW IT AFFECT SEO?
2 PROMOTE
Promote the site on the social media sharing link, know more on SOCIAL MEDIA PAYS
You can also use pic/ video editing tools which I hope you have obtained during the preparation.
You can also plan a schedule to post on social media & get marketing & analytical tools on
Social pilot
Buffer social media
Tailwind
-- especially for Pinterest
Hootsuite
GainRock- ready use creatives for social media, email marketing
Write comments on others Blog as an authority of the subject to get a backlink
Email marketing
Promote via mail, you can mail to your contact by your mail account personally, bulk mail needs a platform to design attractively, schedule & campaign your promotion
MailChimp
Aweber
GetResponse
3 Analyse & Act
Regularly monitor progress & re-plan schedule accordingly
you can analyze on stats of your blog, also on
Google Analytics
Jetpack
Moz.com
4 Guest Blogging
Guest blogging & inviting others to post on your site helps to increase traffic
Let's understand the types of traffic
Organic traffic

which is driven from search engines increased by optimizing search engines
Direct traffic

which is through the search engines by URL mainly comes from repeated users who want to read more due to your fantastic content, focus on your content because the content is the Boss
Paid traffic

which comes from the advertisement
Email marketing traffic

drives from email campaigns
Social media traffic

drives from promotion on social media
Referral traffic

drives from the link you shares on various platforms
KNOW MORE
SUM UP
I'm sure mixing your Talent along with the technology & tools will help you to generate readers to your Blog & to grow you as a successful Blogger
PLEASE DO SHARE
WhatsApp